"The Quilted Boxy Pouch was so easy and honestly FUN to make. I will be making many more."
Join the Boxy Pouch SAL
Sign up for the only self paced Sew Along, grab the pattern (pssst... you'll get an exclusive discount code after signing up) and let's create some super cute Quilted Boxy Pouches together, my friend!
Sew Along starts right after you've signed up with daily promts for five days!
Sign up now
"First time I have made something with a zip! Pattern is so easy and clear to follow! And the sewalong videos gave me that extra confidence."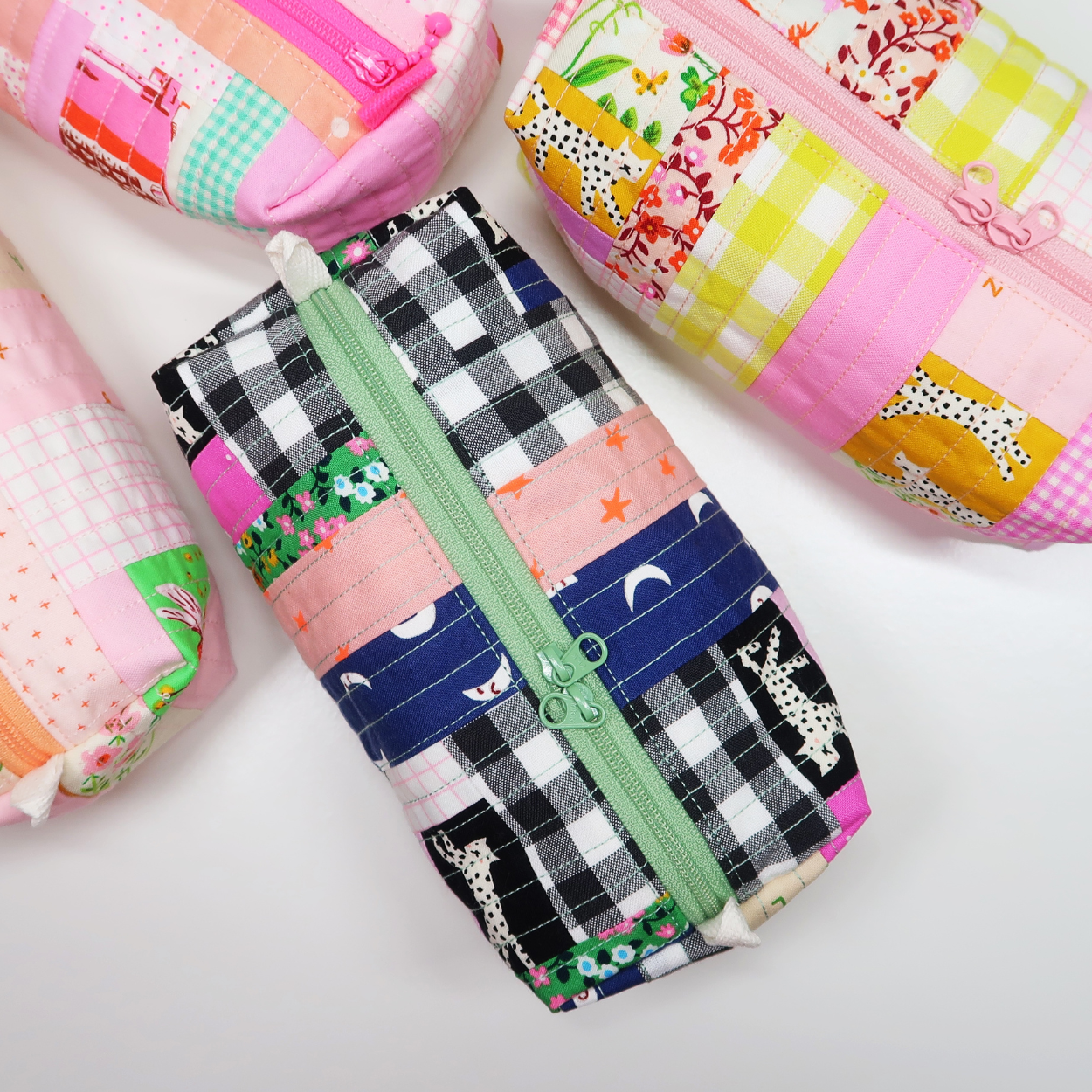 How it works...
After the free sign up, you get daily emails from me including video tutorials, your exclusive discount code and my best tips and tricks. Additionally you can find SAL blog posts right here (see below) for each day of the Sew Along.
Can't make it? No worries! You can still sign up to receive all the emails. Save them for later, when you're ready.
Any questions? Please feel free to shoot me a quick email. I am here to help.
Get the pattern here
"My first pouch and zipper ever. Zippers aren't so scary."  
"A boxy pouch with no interior binding? That's a winner every time. It's beginner friendly, sews up quick in three sizes (I thought the mini was particularly cute!) and like I said: no binding."
"The Quilted Boxy Pouch is a game changer. No exposed seams or binding. I love it so much."